Endurance Nation 2020 Spring Volume Camp
Five Day Edition!
Join Coach Patrick in Tucson, Arizona | March 18 to 22, 2020
The Endurance Nation Annual Long Course Race Execution Camp
[20 

15

Available Camp Slots]
Status: OPEN! | Location | Camp Schedule | Make Your Deposit
You've trained months and months indoors to prepare for your big day. March is the perfect time to get out in the warm sunshine and log some serious miles for ????, ???? and ????.
This camp is perfect for athletes competing at IM Texas, IM St. George and IM Tulsa!
Note: 2020 Ironman® St George is a Key Race for Team Endurance Nation which means we will have many athletes competing and Coach Patrick will be on site for the race to support everyone.
The elevation of the Ironman® St George Bike Course demands you show up ready — and we can help! 
"Just wanted to thank you for an awesome race camp! It was my first real immersion into EN and it did not disappoint. I've learned more from EN and camp in the past few months than I have in years of just trying to figure out IM training and racing. Love it! Thanks for all the course scouting, all the great classroom and training sessions, and your good humor."
140.6 miles is too big of a problem for anyone to solve with fitness alone.
Triathlons of any distance aren't about racing to prove your fitness. A successful race is created by how you choose to drive that fitness vehicle around the course.

Endurance Nation has 1,000+ long course triathlon finishers per year — every year since 2010. These athletes include podium finishers, Kona qualifiers, and every day "average" triathletes setting massive personal bests.
We have developed a host of proven race execution processes and strategies covering everything from racing with power, pace, heart rate, race day nutrition and hydration, bike setup, high return on investment aerodynamic improvement opportunities, faster and more efficient transitions, and much, much more.
The intent of our Long Course Race Execution Camp is to teach you our methods live in a setting where you can put the lessons to the test. We then provide separate breakout sessions to drill down these processes to the specifics of other Ironman courses depending on what you might be racing this season.
This is a training camp, where athletes will put in significant training hours with plenty of solo time. If you are looking for 1:1 time with a coach, this is

not

the camp for you.
---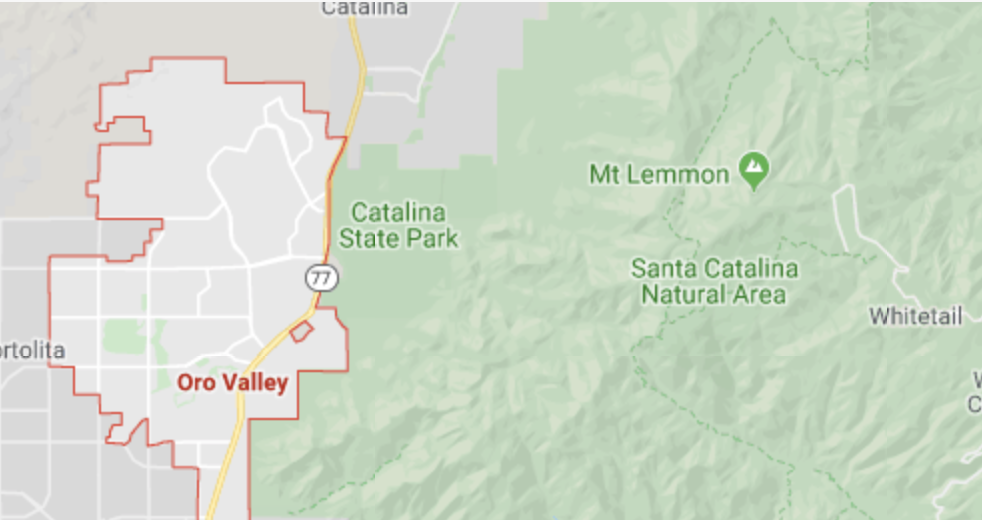 Join Us in Tucson, Arizona
Fly, drive or ride your TT bike to Tucson, AZ and join us in the amazing Oro Valley. We have access to iconic rides, great trails and the Oro Valley Aquatic Complex for our swims. You can reserve your own room at the Holiday Inn Express & Suites Oro Valley-Tucson North; instructions to follow in your confirmation email on how to access our discounted rate!
Note: The hotel is approximately 25 miles from the airport so we'll need to coordinate rental cars and transport!

Coach Qualifications
Coach Patrick has helped thousands of long course athletes since 2001. Endurance Nation has had over 1,000 long course triathlon finishes each year since 2010.
Patrick has 29 IM finishes between Ironman Texas, Ironman Coeur d'Alene, Ironman Lake Placid, Ironman Wisconsin, Ironman Florida, Ironman Arizona, Ironman Austria, Ironman Mont Tremblant, Ironman Los Cabos, Ironman Cozumel, and ten finishes at the Ironman World Championships. His personal best is a 9:23. 
The Endurance Nation Four Keys of Long Course Triathlon Execution DVD is the only race execution message in the long course triathlon space. Thousands have used the DVD and thousands more have attended our FREE Four Keys pre-race talks to race to PR-smashing performances.
>> You can watch the full-length Four Keys of Race Execution DVD online here.
You will not find a more experienced long course triathlon coach with such a well dialed-in race execution process in the triathlon space. Patrick will teach you how to race every inch of YOUR next triathlon, bringing you several years — skipping wasted races!! — up the learning curve.
Attendees of our training camps regularly set massive PRs, as a result of the course-specific knowledge and tips they've learned under the direct instruction of Coach Patrick, Head Coach Endurance Nation, the only Six-Time Ironman® Tri Club Division I World Champions.
---
Endurance Nation Long Course Race Execution Camp Five-Day Itinerary:
Every training camp includes 5-6 hours of instruction and three solid days of  training:
Wednesday: Four Keys of Long Course Execution and Detailed Race Execution Strategies. You'll learn our insider tips on how to race any long course triathlon, and then apply this guidance on Friday.

Thursday AM: Race Rehearsal #1, as 1-Hour Swim, then 100+ mile bike, followed by a 45-60' run, executed with the strategies and tips you learned in the prior evening session.

Thursday PM: Coach will debrief the race rehearsal, provide additional course-specific tips, and answer questions. He'll cover advanced racing topics – bike fit, bike setup, gearing, equipment, swim, bike and run pacing, racing  with power, and much more.

Friday AM

: Race Rehearsal #2 (Swim, bike and run options similar to Thursday).

Friday PM: Debrief #2, and then Coach will deliver a (1) a comprehensive for plan for the last five weeks of your training, through race day, and (2) a detailed minute-by-minute walk through of race day — strategies to employ, troubleshooting tips and more. 

Saturday: Most will do short warm up group ride, then a long run. Afternoon/Evening is Camp Dinner, included in the camp price.

Sunday: Flexible depending on your travel. Usually a short- to medium-distance run before you fly out & camp ends.
---
Camp Includes:
All instruction and training sessions.
Endurance Nation T-shirt.
Camp dinner on Saturday.
First round of drinks every time we go out!
Safety and limited mechanical support on the bike course.
Camp DOES NOT Include:
Airport transfer to / from Hotel
Lodging is NOT included in the cost of the camp
---
*NOTE: Lodging is NOT INCLUDED in the camp price. There is a camp discount available to you at our Host Hotel, information provided in the Deposit Confirmation email.
*NOTE: Balance of payment will automatically be charged to the same credit card used at registration. Read our full Payment and Cancellation policies here.
Please email us if you have any questions.
Refund Policy — PLEASE READ!!
---
IRONMAN®  is a registered trademark of World Triathlon Corporation, is not affiliated with Endurance Nation®, and does not endorse or sponsor our products, materials or events