Front Royal Epic
Weekend of June 10-12, 2021 | Front Royal, VA
Join Us for Two Days, 200+ Miles and 20,000ft of Gain!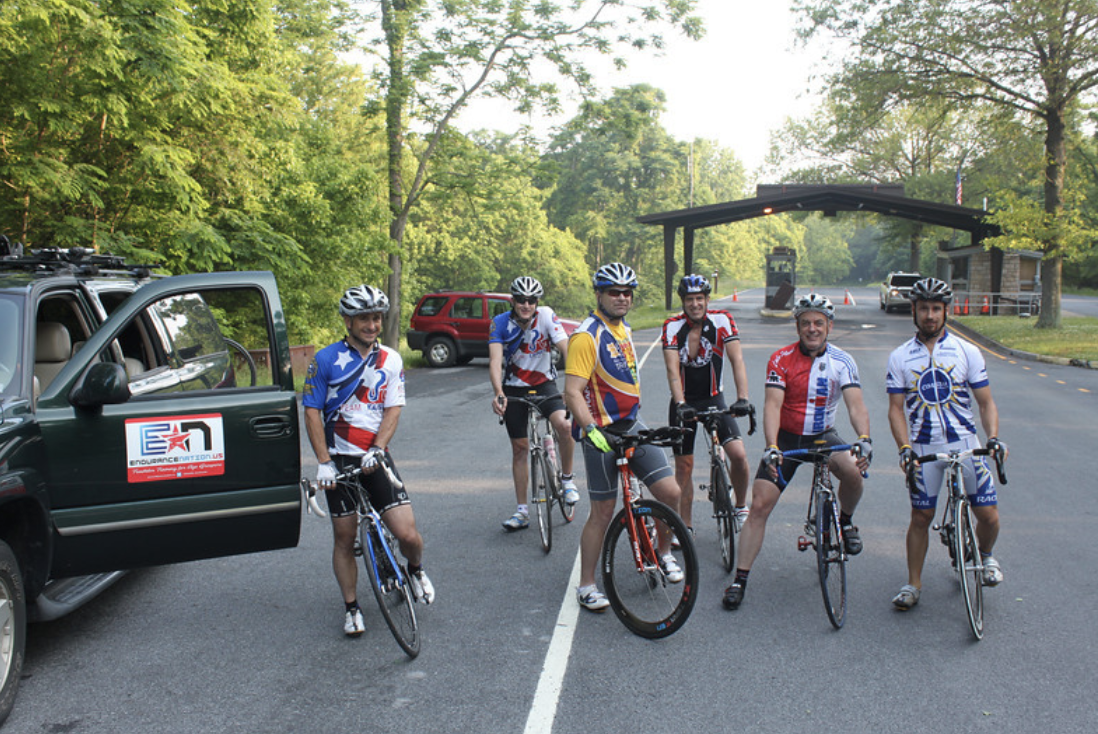 Do You Dare Do the Double?
The Blue Ridge Parkway starts — in earnest — in Front Royal, VA.
The first ten miles of the day includes massive elevation gains…you have to earn the remainder of the 100 miles!
We set groups in place at the start of the ride, and we'll see you 100 miles later in Waynesboro. There will be SAG support but don't count on it being there the minute you need it.
Every Inch of this Ride is Epic
The Blue Ridge Parkway will challenge you at every turn. If the elevation isn't enough, you can count on the weather showing up too.
Everyone should have front (white) and rear (red) lights on their bikes for tunnels and low visibility conditions.
You will also want to have gear for all conditions. We'll have your dry clothes at the end of each day, so plan accordingly. This goes for your nutrition too — no one said this would be easy!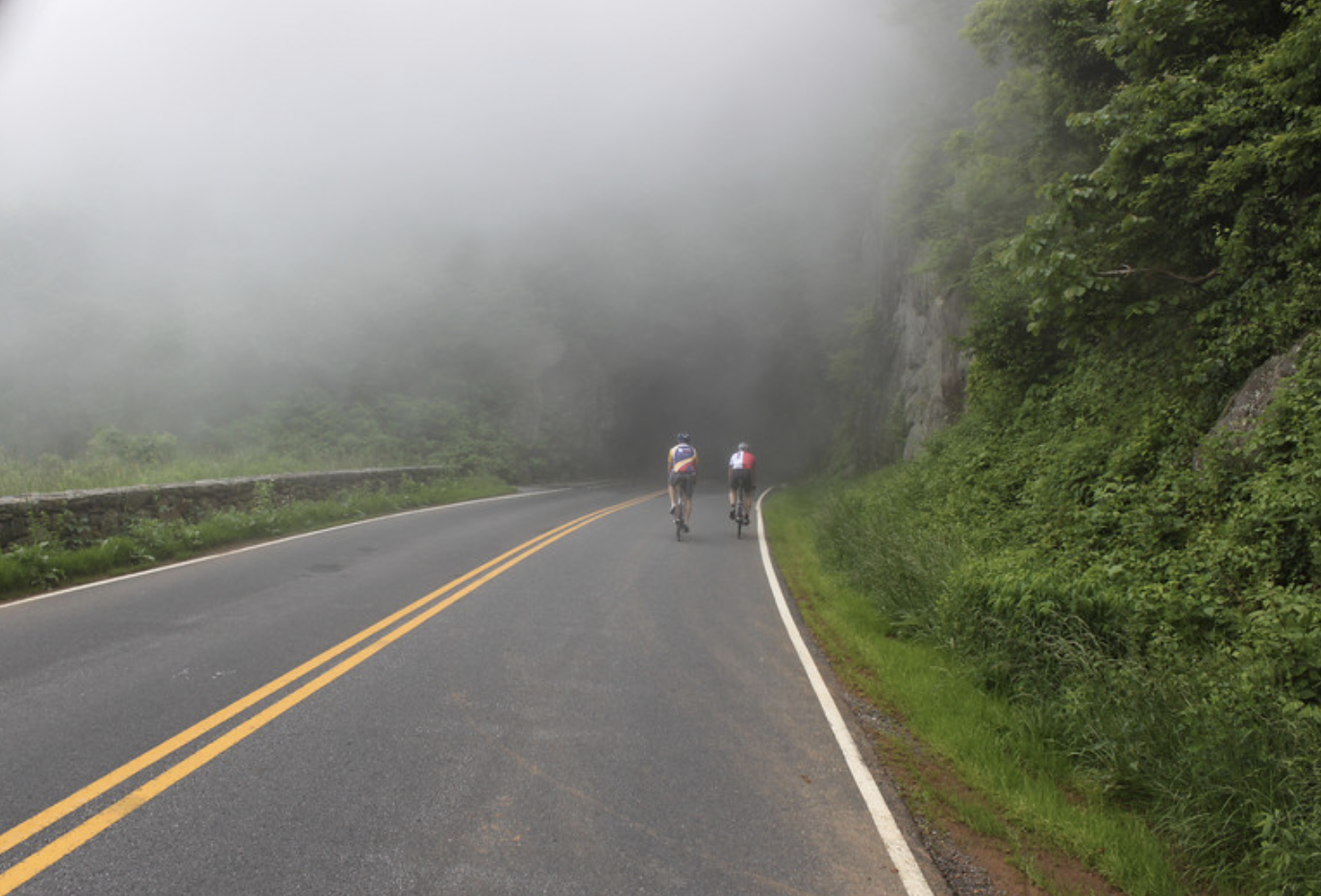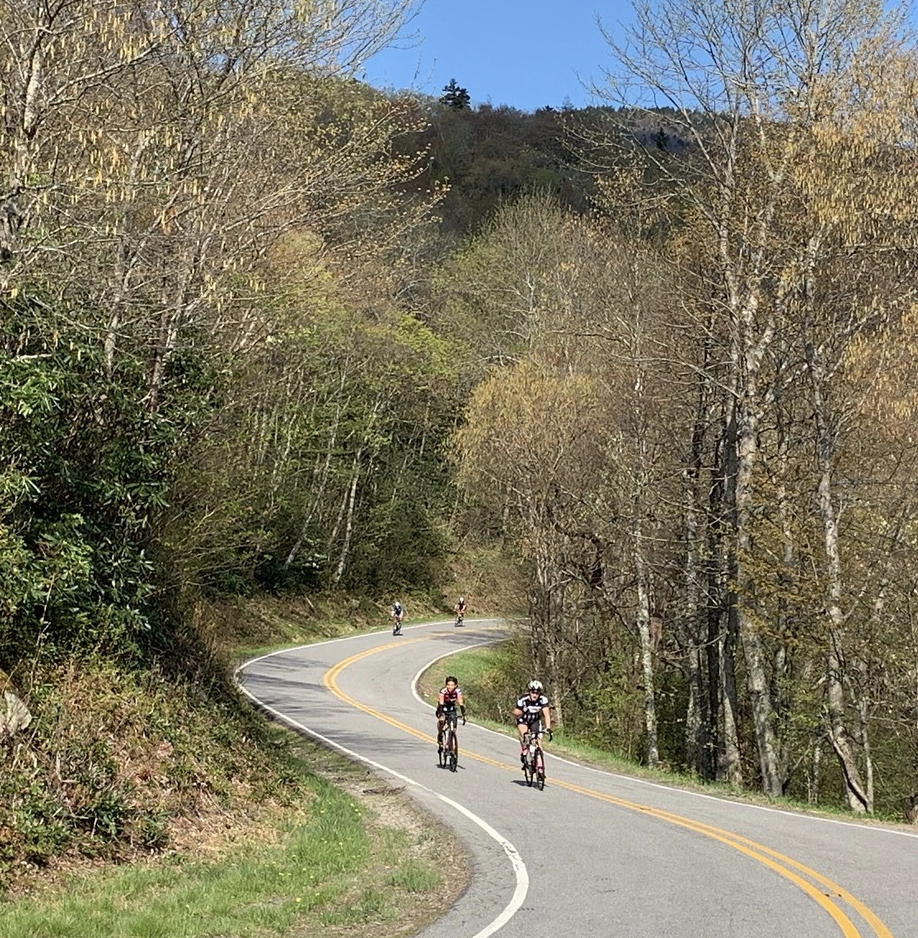 Challenge Your Legs. Fill Your Heart.
There really is nothing like riding on the Blue Ridge Parkway. Traffic is fairly light, the road quality is on point. No hairpin turns and nothing worse than a 6% grade — up or down.
You can push as hard as you want. This experience is all about the journey, not the destination.
Rest up at the end of Day One, as we flip our bikes and ride back to the beginning on Day Two to make sure we didn't miss a thing!
What's Included
Gear Transport (your bag to the end of the ride for that day).
One SAG stop each day.
Discounted lodging access (you make the reservation).
Climbing and Misery!
What's
Not

Included
Travel to/from the start in Front Royal.
Organized SAG (there are places to stop and shop on the way).
Lodging at either end (you will have a discount).
Cost of your dinner and recovery beverages of choice.
Personal support…you should treat this as a solo ride with benefits.
Excessive sympathy…you signed up for this.