Members Only Gravel Adventure Camp
2023 Camp Details Pending | Location TBD 
Three Plus Days of Epic Gravel
Only 10 Spots Available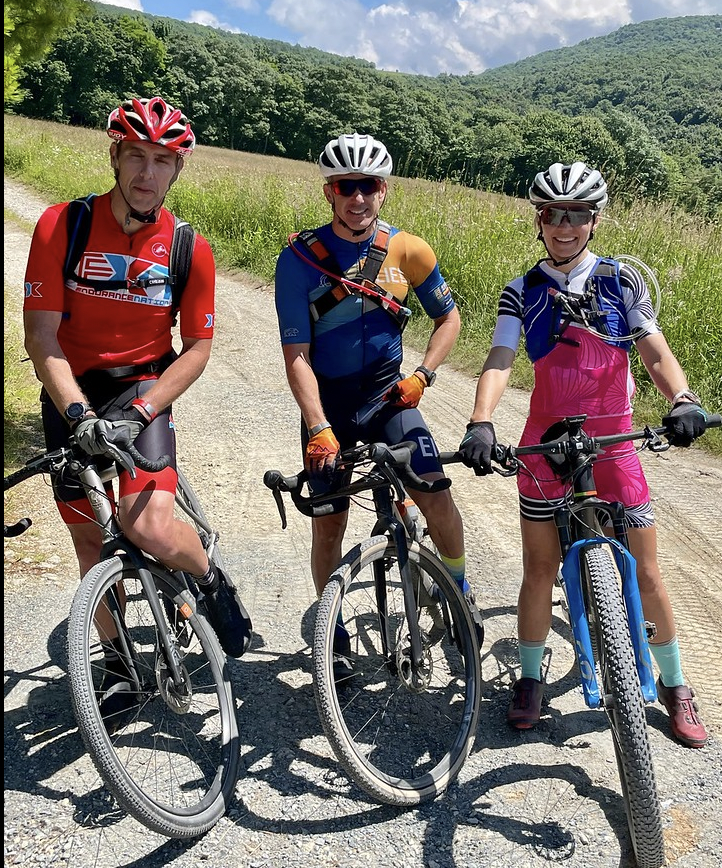 About the Camp Experience
Join us for a three-plus day tour of the epic backroads and routes surrounding Asheville, North Carolina.
Renown for it's mountain biking, the region is also home to a fast-growing gravel scene. There are options for all manner of terrain from mixed routes to deep forest to mountain vistas.
We can't promise your bike will stay clean but we can promise you'll never forget this adventure.
Skill Development
Up your gravel skill set with a variety of road surfaces.
Ten miles of descending to perfect your corners and positioning.
Flat river roads to work on handling skills, stopping, and group dynamics.
Switchback gravel climbs and straight walls grades to build power and strength.
We'll celebrate your new skills at the next Country Store!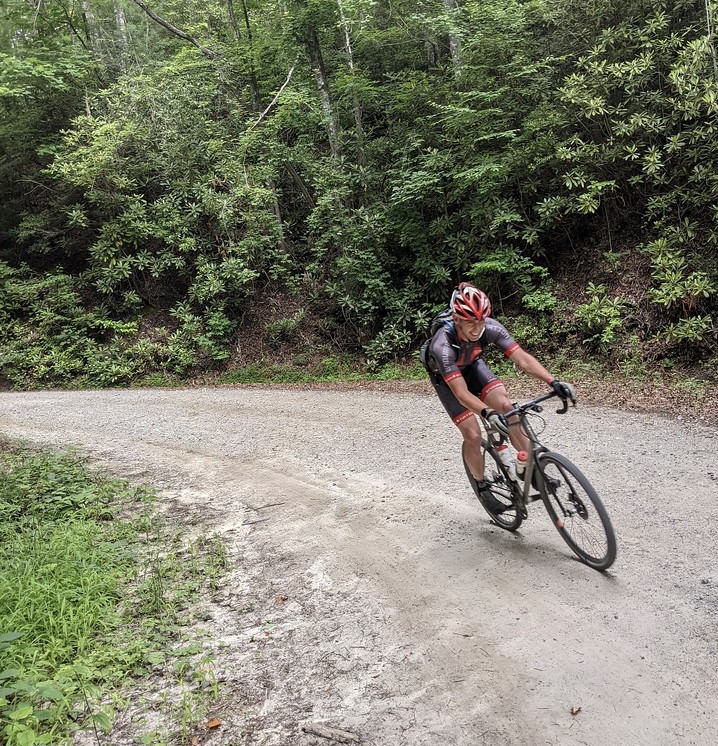 Camp Information
Fitness follows fun. We are here to have a blast.
Daily endurance, tempo and skill riding opportunities.
Plan on riding between 4- and 6-hours (with stops).
Camp Pricing Info
$600 – Lodging Not Included.

Three dinners provided (breakfast on your own, lunch on the road).
EN Members Only!
TeamEN members that are Intermediate+ riders
Riders with Road avg 18mph+ and Gravel 12mph+
Gravel/Road cyclists (MTB, CX triathletes are welcome)
 Camp Safety Protocols 
Lodging is independent of the camp so you can make the best choice for you.
When we are close together, such as water stops, we will ask staff and campers to wear face coverings.
Hand sanitizer will be available for all campers.
WHAT'S INCLUDED

WHAT'S NOT INCLUDED

ON THE BIKE

Ride With EN Coach
Nutrition & Hydration Products
Support Vehicle

OFF THE BIKE

Gravel Training Plan (FinalSurge)
Coach Q&A
3 Dinners
Use of NormaTec Recovery System

Airfare

Accommodations

Transportation To/From Airport

Bike Shipping or Rental

Breakfast & Lunch