Phoenix Challenge (160 miles completed / 200 miles)
Going into the Phoenix Challenge, I had been struggling to maintain the same level of training motivation as I had the previous year, so I was feeling a little intimidated about the scale and intensity of the ride. While my training hadn't been ideal, I did participate in the ENverest Challenge this year so I was able to get some good doses of volume prior to the ride. My main goal for this event was mental training—to get comfortable being uncomfortable, and to recover more confidence in myself and my judgment (pacing, nutrition, etc.).  I was aiming for the full challenge (200 miles) as I am planning to do my first full Ironman in September (IMMD). I figured this ride would be a good reality check for my fitness and mental state, as well as a unique opportunity to meet amazing athletes and ride in a beautiful location.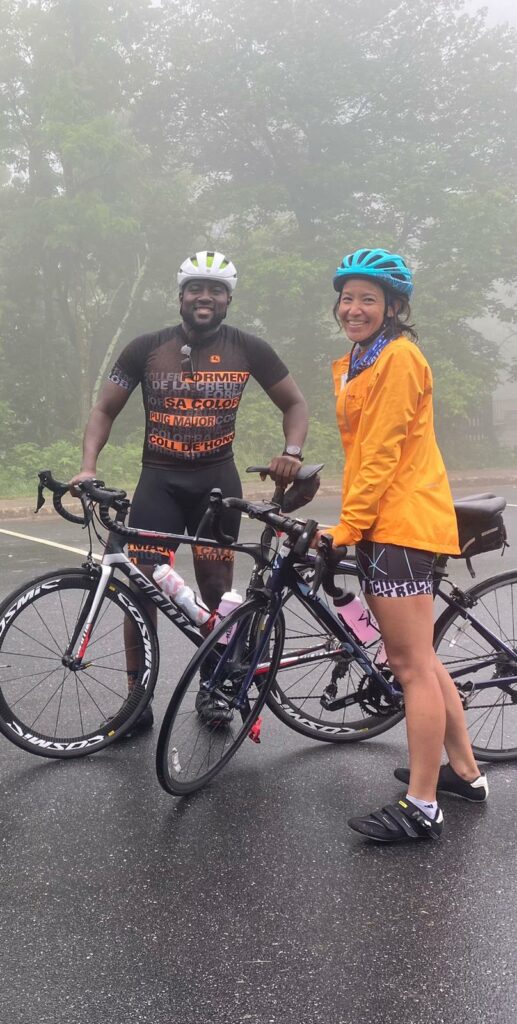 What an adventure it was! I found the first day to be the toughest. Heavy fog made visibility throughout Skyline very poor, and it was raining pretty heavily in some sections. I wore three layers, but I still wasn't quite prepared for how chilled I felt throughout the ride. I am endlessly grateful for my riding buddy (Carl) who patiently stayed near me. Having someone else with me throughout the ride made a world of difference for me mentally, as it shifted my focus to keeping up and getting through the ride as a team.
We rode the last few miles of Skyline in a downpour. All I remember is rain pelting my eyes, and Carl divebombing down the hills and disappearing into the fog.
I actually felt better the second day. A good sleep and breakfast, plus warmer, drier weather left me feeling more energized and confident. However, I started to get shaky around mile 45, so we took a longer break at the mile 51 rest stop (and hung out with EB!). I ate a full lunch hoping it would revive me enough to finish the ride, but alas – we made it to about mile 60 before calling it. I had mixed feelings – disappointment that I didn't finish, pride that I took on a challenge that intimidated me, gratitude for Carl and the support team, and inspiration from the other athletes. I am so grateful that I could participate in this experience, especially after all the stress of the past year. I will cherish all the miles, the conversations, the laughs. I learned some great tips from my fellow riders as well, and deeply appreciate the opportunity to learn from them.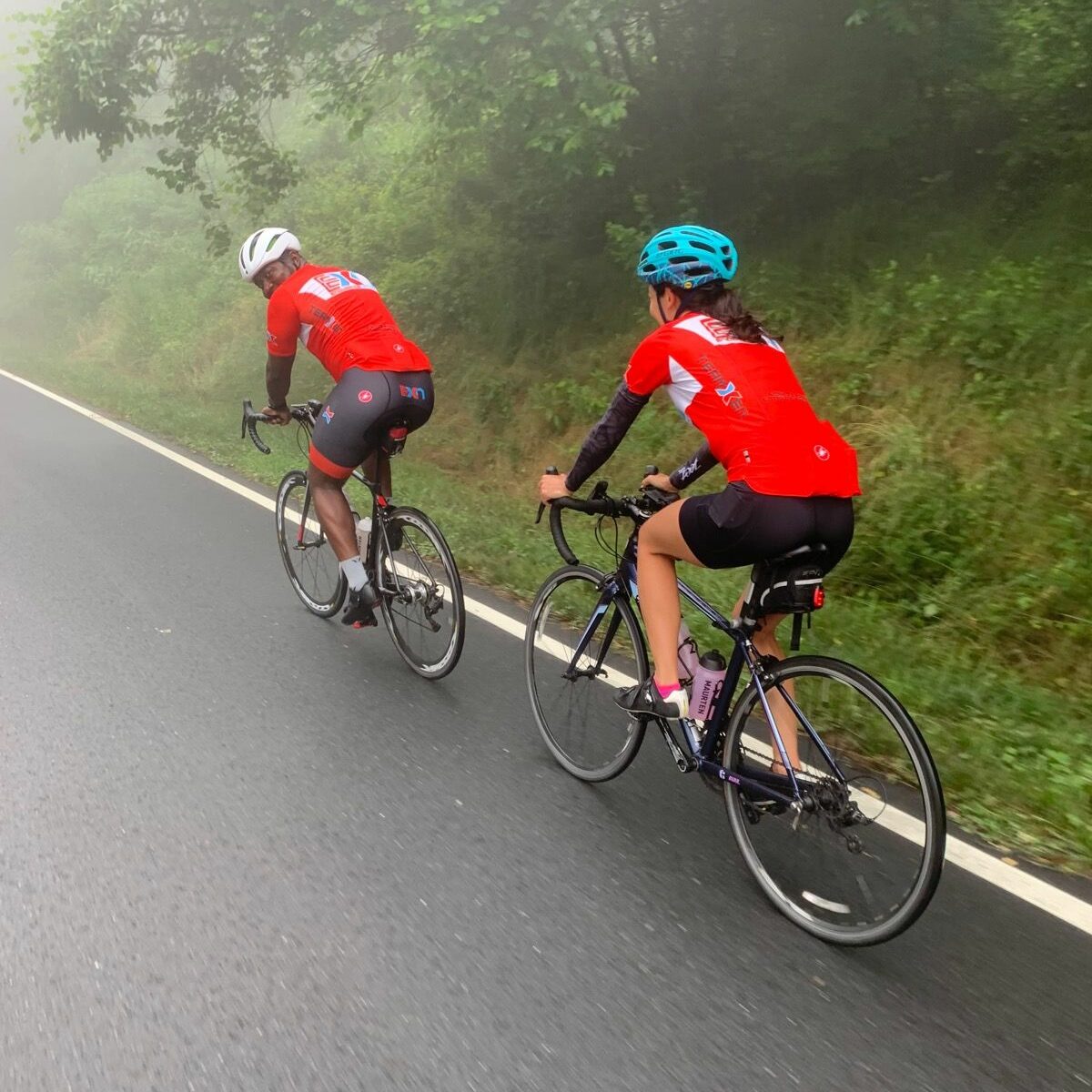 Some key takeaway lessons for me:
· For a ride of this length and elevation, proper equipment is important. I want to learn more about gearing and ensure I've made the proper adjustments / upgrades to my bike before I attempt this challenge again.
· A few more long rides (with elevation!) prior to this challenge would've been helpful to physically and mentally prepare for riding on my own for this length of time. After all the isolation of COVID, I was feeling anxious both being on my own and being with people – but this event reminded me I'm capable of pushing through that!
·       While I prepared for the weather as best as I could, I think taking some nutrition tips from ultra runners may be something I'd want to try in the future if I can't shake the chills (e.g. instant soup). 
---
Want in on our 2022 Phoenix Challenge? Request your spot HERE.