It only took a few minutes after we pushed go on the event website that the messages started coming in.
"No way I can make it in person, how can I participate?" "Will there be a Zwift version?"
After a few weeks of deliberation, we're pleased to announce that yes, there will be a Virtual Phoenix Challenge Double Century ride!
No Excuses
Can't make it? Not vaccinated? Afraid to ride outside in national parks?
You can throw those concerns away thanks to the new virtual phoenix option on Zwift. You don't even have to take the bike off of trainer. You can login and start riding your century on the weekend of June 11th to 13th. Two centuries (100 miles) on back to back days will count!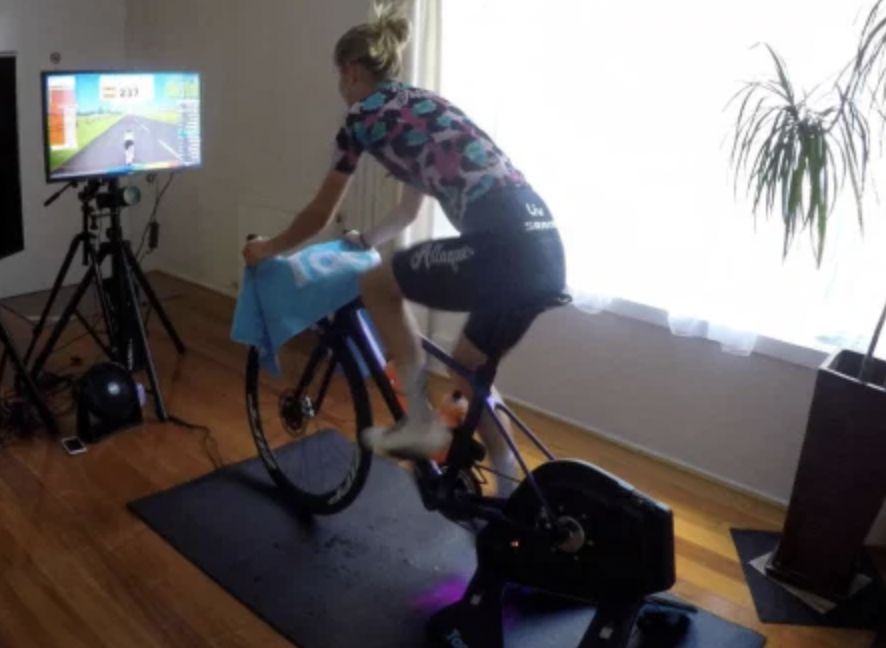 Step One: Are You Tough Enough?
Doing a century ride indoors isn't for the faint of heart. Or the thin of bib short.
Now do another one on the very next day? You clearly have issues.
This can only mean one thing — you are part of our tribe.

Step Two: Register Online
Visit the event on BikeReg here. From there you can select the virtual option and register. The cost is $50 for the event and includes some of our ride swag in addition to recognition in the Phoenix Hall of Fame.

Step Three: Join our Strava Group
We are using a Strava group to track your participation. This goes for riders joining us in the real world as well as those participating virtually. By becoming part of our Strava group we will be able to see your data for the workouts. As a reminder, Strava does have a free option so you're not required to pay anything to be a part of this process. Join the group here.
Step Four: Plan and Execute your Indoor Rides
volume distances indoors is no joke. And someways, it's mentally tougher than being outside. You still need to fuel properly and take care of your body. As you prepare for your virtual Phoenix Double Century adventure, be sure to take your nutritional and physical needs into account.
Here are suitable courses on Zwift:
Hope you can join us!!